I love to experiment. This is a portrait of one of my friends. She's young and trendy and smart and kind, so I tried to dream up colors and shapes to reflect her energy. Many people prefer realism, art that looks like a photograph. If a picture or painting makes me feel frozen in time for just a second.. I adore it. It's like my heart skips a beat.
I tried something new. 1st step I sketched the image on a treated piece of Masonite.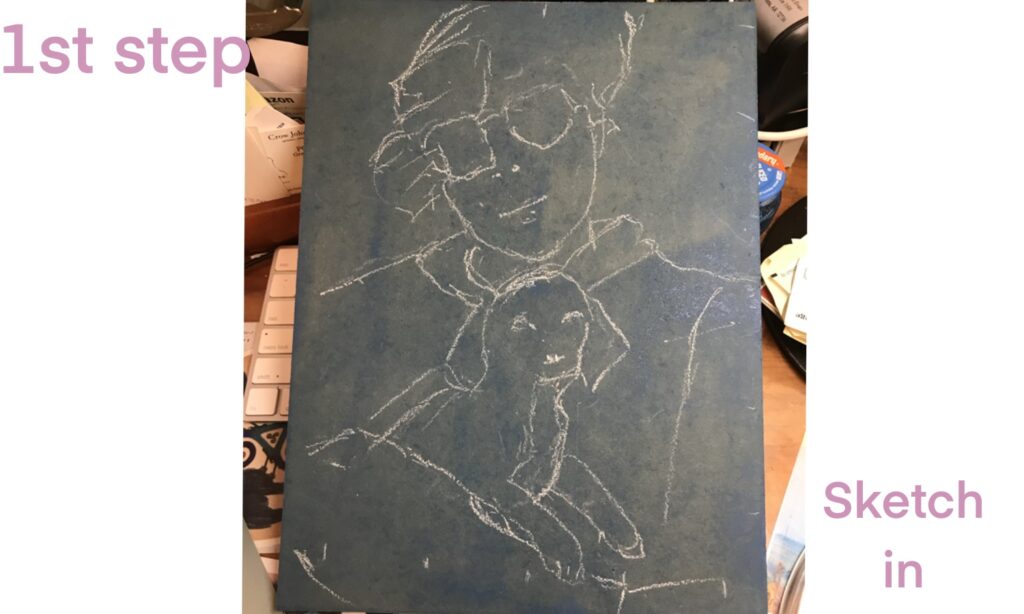 Then I used acrylics to very roughly add in the values. (dark, medium, and light areas)… the sort of foundation for the next step.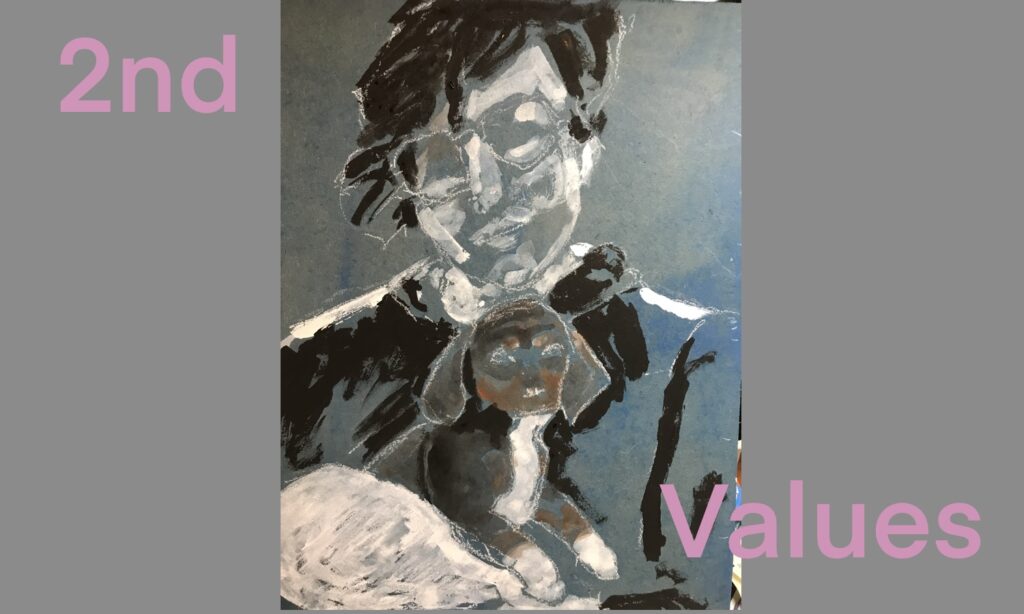 Next, I got wild with oil paints and discovered that they take forever to dry. And the thicker you put it on, the longer it takes. I'm talking weeks! But I got some textures on it.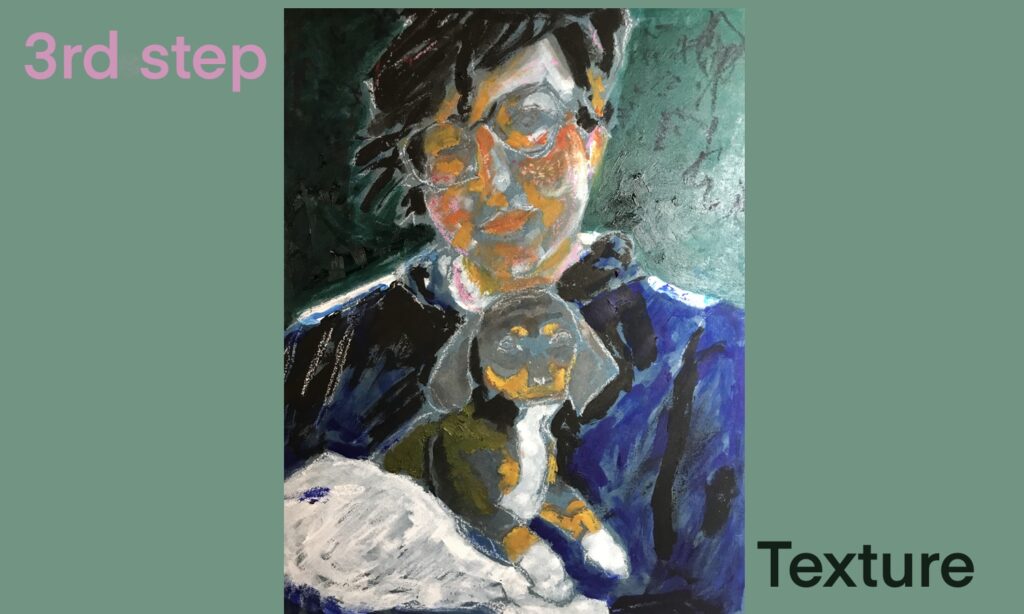 Last step: I got impatient and scanned the painting into ProCreate and played and played and played.