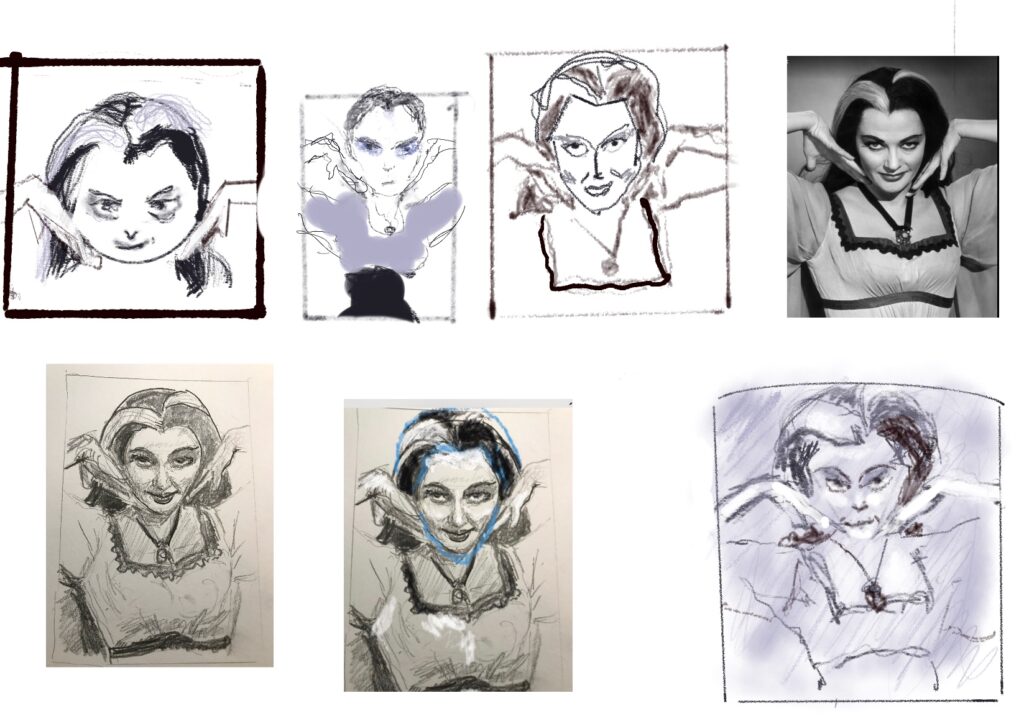 A circle with two dots and a dash is enough to communicate a human face. A vertical line topped with loops is obviously a flower. A stick figure can represent any motion or emotion. When someone tells me that they cannot draw, it's not the same as saying that they can't speak Chinese. Everyone can draw… toddlers to masters.
Think of all the street signs and symbols you acknowledge every day. We can tell by body language how someone feels.
When it comes to drawing the first question for me is "what do I want to say or show?".
If my answer is that I want my drawing to be as good as a photograph, then I need a camera, not a pencil.
The greatest proof (to me) that each person sees, thinks, and draws differently is to attend one #visualartspassage zoom session. It's fun and free. And no one has to see if you drew the reference as a stick figure or a cartoon.
See ya there.