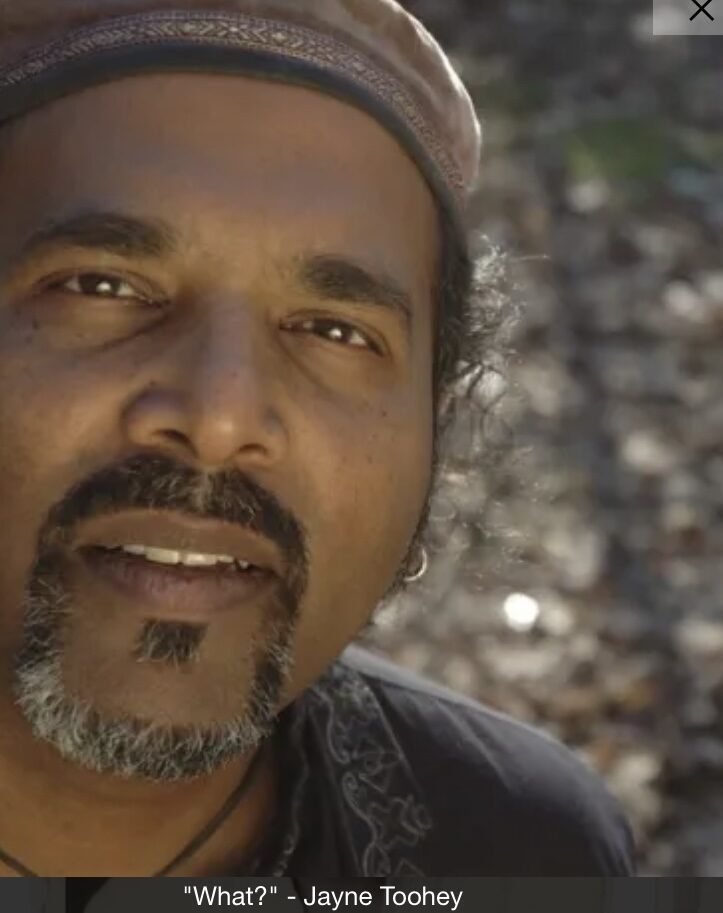 Crow: Your willingness to provide the information you would like me to spread is a gift. Otherwise, I might embarrass both of us with my gushing. (Well, you know I love you and the projection of your heart within your music. ) I talked bluntly about my cancer. How have you chosen?
TPR: I have not been bashful about talking about cancer, I feel like it's a normal part of life, or at least my life – doesn't make me special, but might explain a few things along the way: Stage four cancer of the parotid (salivary) gland, spreading to the lymph nodes, subsequent surgery, and radiation, followed by metastasis in the left lung for which I have just completed six rounds of chemo.

Crow: I must confess that my wonderful experiences visiting India made me notice you with hope. At what point in your life did you realize that you had the gift of translating love to music?
TPR: I guess that's the aspirational goal of any musician. And when does one reach the point of saying "I have achieved my goal?" I certainly haven't, but I do feel the energy of the Creator flowing through me at times, and I am grateful when that happens.

Crow: Did you try to deny your gifts? feel unworthy?
TPR: Yes, I fought it for a long time, I didn't even decide to devote myself to music until I turned 30. And even then I gave myself five years after which I would turn back to a straight job if it didn't turn out. Sometimes I think the only artistic struggle is one of self-worth, and I certainly have had my battles. I'm not sure I have anything helpful to say, other than – take a breath, go to sleep, wake up in the morning, and walk outside.

Crow: What made you understand that your expression was beyond ego… something to share with joy?
TPR: That's a lesson I am still learning. Why is it that our ego as songwriters is often tied to the things that songs are really bad at? We could never be Dylan Thomas or Eddie Van Halen, nor should we strive to be. At some point, hopefully, we realize that's the writers' kryptonite. The point is stopping the listener dead in their tracks upon hearing the one line you want them to hear, to bring them to tears, or shake their booty. That is your sacred duty as a songwriter, and when you achieve that you will find joy. As Mary Gauthier would say "sing the song that only you can sing"

Crow: Did you have a vision of your contribution? Is that vision being played out?
TPR: Ha, I will confess to starting to write this way "I'd like to thank the members of the Academy". We all have dreams, I don't know if mine were ever codified, but I can say whatever dreams I had were exceeded by my life the last several years.

Crow: How have your health challenges changed your trajectory. Your creative energy.
TPR: One of my pet theories about musical arrangements, as well as composition, is that limitations are gifts, they are opportunities to find another way, the Universe saying it's time for a different path. I find with my diminishing physical capabilities, I have more of a reliance on my voice, and saying what I want to say, rather than playing what I want to play. Also because I don't have much energy,

I have less time to waste

. I have to make my time count when I'm writing, and that leads to letting go of a lot of unnecessary equivocation – to trust my instincts.

Crow: When I was diagnosed with breast cancer in 1990, my sense of time and awareness of the present tense changed drastically. Have you experienced shifts in your perception? How have you kept creating?

TPR: The weird thing about chemotherapy is the three-week cycle during which I had one good week which I had to make count, it was like something I looked forward to every cycle to say to myself, "OK if you're going to do it, do it now." I didn't view it as a barrier, I looked at it as an opportunity, as a gift that I would most likely not have accepted but for cancer. Time and the future quickly became here and now instead.

Crow: When did you first realize that music was a special language that you could use to connect with others? I think of you as a gifted spiritual communicator. Was Christianity the door that opened your heart? As a person of Indian heritage born in Ethiopia, how did you find grounding in this wide world?
TPR: Despite growing up as a brown kid in a white world, I had the gift of not looking at myself as something different. I owe that to my parents and I owe that to the community that I grew up in which was indeed a very devout Christian. I felt protected and insulated growing up, and I'm supremely grateful for that childhood dirt that still clings to me.
I do have a cross to bear, however, and that was being the fat kid. And that continues to shape my life (so to speak). I fear sometimes that it's in every song that I write. I purposely don't have a specific faith perspective anymore, though I have a special fondness for the words in red. Instead, I take great pride in calling myself a spiritual mongrel. If I had a Bible it would be Hafiz and Mary Oliver – that's my holiest ground.

Crow: The group The Sherpas blows me away. How did that meeting of minds create that much magic?

TPR: Combining 3 special souls is amazing if it can be expressed in music I consider my relationship with Tom Kimmel and Michael Lille divinely ordained. I had no idea when I went to the Kerrville Folk Festival in 1993 to be part of the new folk song competition that I would meet these two beautiful souls who would be such a big part of my life for the next 25 years. We were drawn together by our common values, even though our backgrounds couldn't be more diverse. The songs we wrote together and the harmonies we created were born out of our admiration for each other. I have come to love them more than I can say, and I can't imagine my life without them.

Crow: When did you have your lowest point… and how did you crawl, claw your way out of it? What did you gain by the journey?
TPR: The lowest points in my life were the break-ups of my two marriages, having nothing to do with music but just epic failures to do what was necessary to tend the garden of love. My advice to young songwriters is to take great care in watering your garden. You have to go to greater lengths to honor the thing that is most important to you – and trust me it is (or will be) more important to you than music. Both times, it was The Muse who called to me and brought me back to myself. It was the songwriting that made me realize I had something left.

Crow: How have you memorialized in song your highest moments in this life?
TPR: I'm not sure that I have – at the very least I'm not sure how to answer this question. The highest moments of my life are filled with tears and laughter that are not marked by my creativity, but elsewhere – by this palpable sense of touching the garment of the divine. Sometimes I think the highest moment in my life was the first time I heard Donny Hathaway sing "A Song for You".

Crow: Which mistakes personally and professionally have shaped your journey?
TPR: My personal mistakes are also my professional ones, it is all about overcoming self-doubt. Courage is not always rewarded, but it is inevitably rewarding. I wish I had overcome more of those doubts in my life, but I'm grateful for the ones that I have worked through, and hopefully, I still have time for some of the others.

Crow: If (Universe forbid) you have few years to go, what would you hope to be remembered for?
TPR: I wrote a song a few years back, actually a spoken word piece put to music called "Tenderness". As I look at it now it's kind of a closing statement – an epitaph if you will. When my time comes I am ready to go regardless of what people think. I will leave grateful for this life, sorry for the things I didn't get right and resolved to do it better next time.


The Sherpas