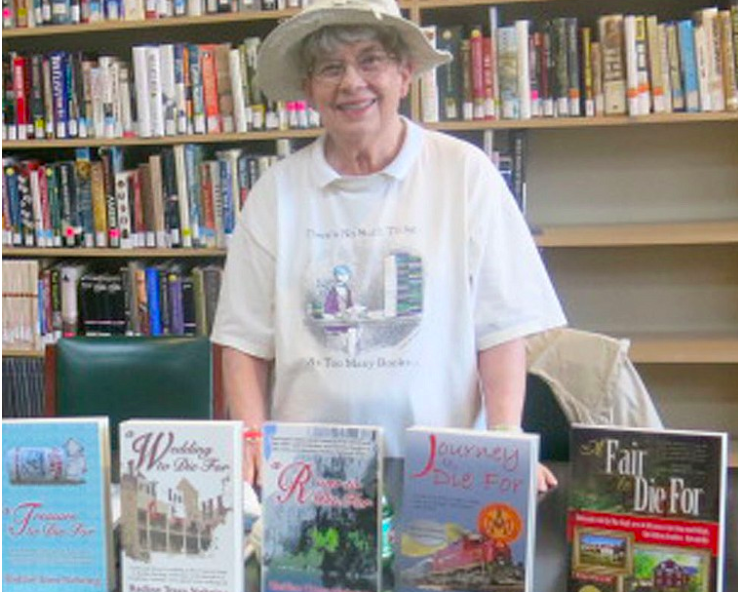 Are you part of a writers' group? It's a few people who get together each week or month and share what they've been writing. It's a time for constructive criticism, discussion, and occasionally commiseration.
For a decade I was part of the Spavinaw Authors' Guild in Gravette, Arkansas. We all had different backgrounds, skills, and goals for our writing. Radine Trees Nehring started the group and kept us on track if we meandered too far from the purpose, improving our abilities to communicate effectively and having fun at the same time. I got to listen to her novels as the chapters developed… and cheer for the characters.
Radine was already a professional, published writer when we met. If you're not familiar with her .. To-Die-For cozy mysteries that take place in locations you know in Arkansas, you have lots of good reading to anticipate.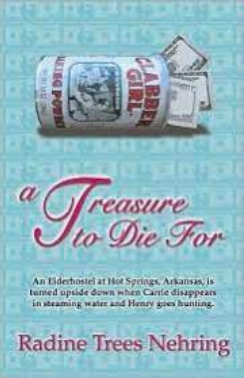 Crow: My first question for you is, since we live in the same patch of the Ozark foothills, how did you and John find your way here?
Radine: Until discovering this area of the Ozarks, John and I lived in Tulsa Oklahoma. I was born in Tulsa, went through the public school system there, and, after attending college out of state for a couple of years, finished my college work at the University of Tulsa. John and I met in Tulsa after he returned there from service in the Navy. (He was a weatherman stationed in Kodiak, Alaska, guiding pilots flying in and out of the Korean area.). We soon married and came to the Arkansas Ozarks on a camping trip in 1978, quickly fell in love with the area, and bought our first piece of land between Gravette and Bentonville shortly after that first trip. Working on Saturdays, John and I cleared a small area and constructed a cabin on our land, then spent many weekends here in Arkansas until we moved here full time in 1988. John and two friends worked at expanding our cabin into a full-time home. My love for this area, and John's and my experiences creating a homestead here are what began my writing career. I had always done well as a writer in school but never worked at having my work published until I began selling essays and articles based on our experiences here in Arkansas during the 1980s.
Crow: How did our writing group originate?
Radine: The creative writing group, "Spavinaw Authors Guild" began when I taught a writing class for the Gravette Chamber of Commerce after my non-fiction book, DEAR EARTH: A Love Letter from Spring Hollow sold to a New York publisher in 1993.
The book was released in hardcover in 1995 and, sold well here, probably because it contained many chapters about happenings in the Gravette area, though it was billed nationally as an environmental book, with endorsements from the Sierra Club and National Audubon Society. Not long after the book came out, the Gravette Chamber of Commerce asked me if I would be willing to teach a writing class in Gravette and I accepted. When the scheduled class sessions finished, class members wanted to continue meeting. Titles for our group were suggested by members and Spavinaw Authors Guild won the vote. Our group gradually transformed into a critique group. Members came to our monthly meetings with their work in progress and read it aloud so those present could offer helpful ideas for possible improvements. That was a constructive education for all of us. Membership changed over time as some less interested writers dropped out and some moved away. New members, including, at several times, writers from Bella Vista, kept the membership active. The group remained active as various dedicated writers worked toward publication. At the time the group disbanded in 2019, all remaining members had sold books to publishers. ( At the time we disbanded, Lou Honderich and I were the only remaining members from the original writing class.)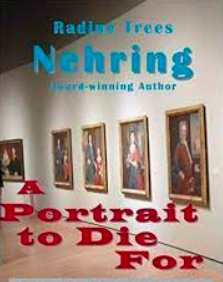 Crow: How did you come up with a series to die for?
Radine: The linked title term for my mystery series———–"-to die for" came from a phrase popular when the series began in 2000. "Oh, those chocolates are to die for," or maybe, "Did you see her diamond? It was to die for." A literary agent suggested linking all books together by using the same phrase as part of all titles.
Crow: How do you describe your style?
Radine: What I write would be called traditional or cozy mysteries. Generally, that means no extreme violence, no sexual interludes, no vulgarity or swearing.
I like what author Carolyn Hart said…"All traditional mysteries end with some kind of redemption." I agree.
Also, all the stories are set in real places I can picture as I write. My first mystery, A Valley to Die For" was set in the area where John and I lived for over 30 years. I had been all the places described in that story including a basic version of "Carrie's Cave." When I am writing about Carrie at home, and, later, Henry and Carrie there, I am picturing them in the exact home where John and I lived. Writing about real locations "just happened." I certainly enjoyed working in real areas and involving people connected to those locations while doing my research though, of course, I did my writing in my office at Spring Hollow. Since I was, and am in love with the Ozarks and its treasures, I wanted others to enjoy spending time in some of those special places, even if it was in the pages of a novel.
Crow: After years of knowing you and John as a loving team, I bet it's been difficult for you to do everything on your own— besides missing his companionship.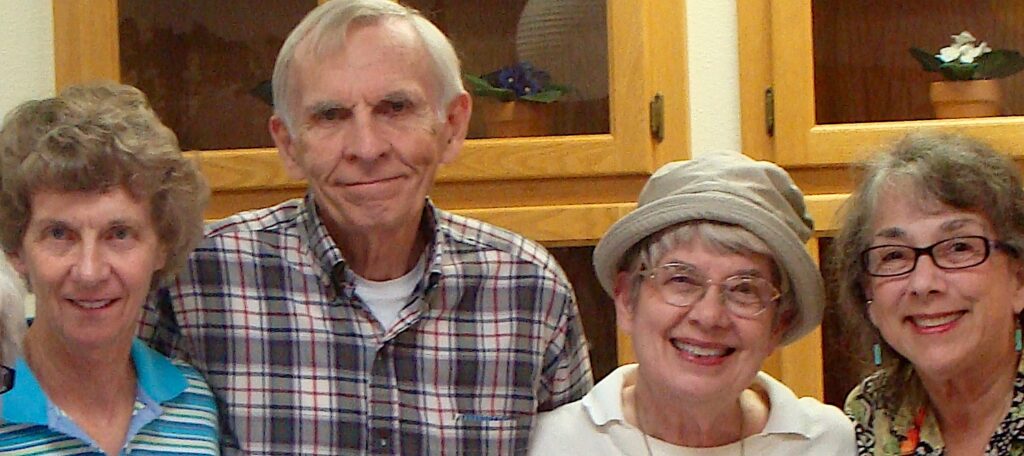 Radine: During my entire career as an author, John took part in my work, and, after he retired, handled all my business details as well as record keeping and book order filling. After he passed, I floundered for a while and had to begin learning the business details he had always taken care of. I did not do any creative writing for around a year, but then missed Carrie and Henry and their friends in Blackberry Hollow so decided to prepare a book of short stories about their adventures. I also wanted to bring out a book with larger print since I had many requests for that form of printing.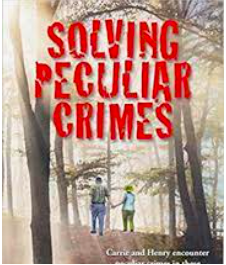 "I had a wonderful time creating the large print short story anthology of Carrie and Henry adventures titled 'Solving Peculiar Crimes.' All of their adventures are set in area locations where they could—almost—have happened. Readers will probably recognize most places, and if they don't, can write me and ask for enlightenment!
Crow: Thanks so much for agreeing to do this interview. Your talents, friendship, and mentorship in writing is a treasure. Now I get to share you with some of the folks I've met along the way. Check her out ya'll. You'll find stories to die for . . .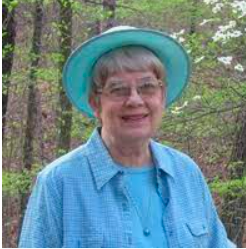 Radine Trees Nehring
Crime and redemption in the "To Die For" series and
The large print anthology, "Solving Peculiar Crimes."
All of my books are available from my website and from Amazon. Most are available from your favorite bookstore. Website orders are shipped postage-free in response to book payment via PayPal."