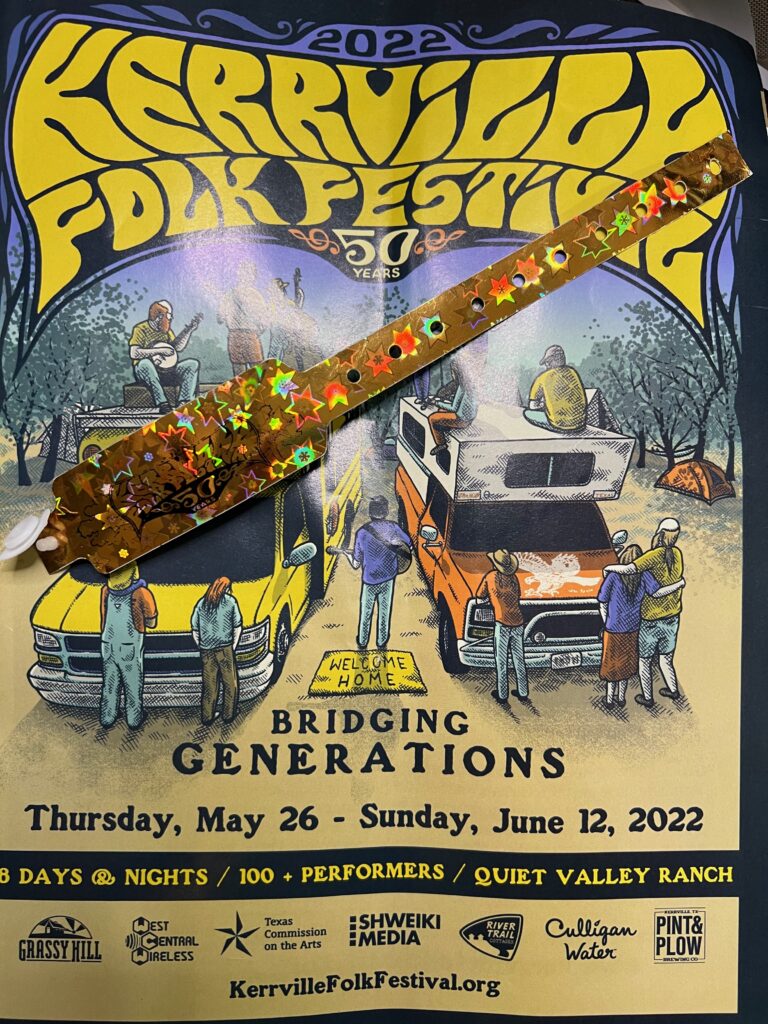 If you've never attended Kerrville Music Festival, you probably don't know that it is a huge gathering of songwriters, players, listeners, and about 30,000 folks who belong. I have just returned from the Texas Hill Country after attending the 50th Annual celebration.
I was only there for about one week out of the 18 days total, just long enough to swell with pride about the songwriters and the Kerr-culture. All ages participate. Even the kids of kids I knew back when.
The button shows Brian Cutean, Steve Fisher, David Amram, and me. Had I known that Adrienne Lenker would be hosting with us, her picture would have been included!. All except David were part of a Crow's Nest celebration at the Threadgill Theater.
Plus astounding guests to the pilgrim chairs: Dave Dersham, Chip Raman, Staci Foster, Bayard Blain, Oliver Stack, and a boisterous audience.
I didn't expect it to be about me just because I started the campfire called the Crow's Nest. I was totally honored and surprised. It was a delightful evening full of laughter and great songs.
Here's a poem/song that I wrote for the occasion of the Anniversary:
Fifty Years of Welcome Home by Crow Johnson Evans
"They say that peace and love have run their course, And the whole damn world is ruled by force, Compassion and kindness are in the past, And the very best things never do last.
"But all of the good times have not come and gone , with the passions of youth and a two-penny song, There's a forest of family growing right here, That brings us all back year after year.
Fifty years of Welcome Home,
Fifty years of Singing along,
Millions of memories etched in our bones sing
Welcome, Welcome Home.
It's "Heal in the Wisdom" and "Blame it on Texas", Our memories and dreams, have never left us, It's coffee and campfires by the light of the moon. See you next year when May turns to June.
Two centuries on this valley will hum, with the laughter and music of our having fun, The spirit of each and every Kerrvert, Will shine in the dust, ashes, and dirt.
Fifty years of Welcome Home . . . (repeat chorus)
Where were you when you first heard the song that proved that right here is where you belong?"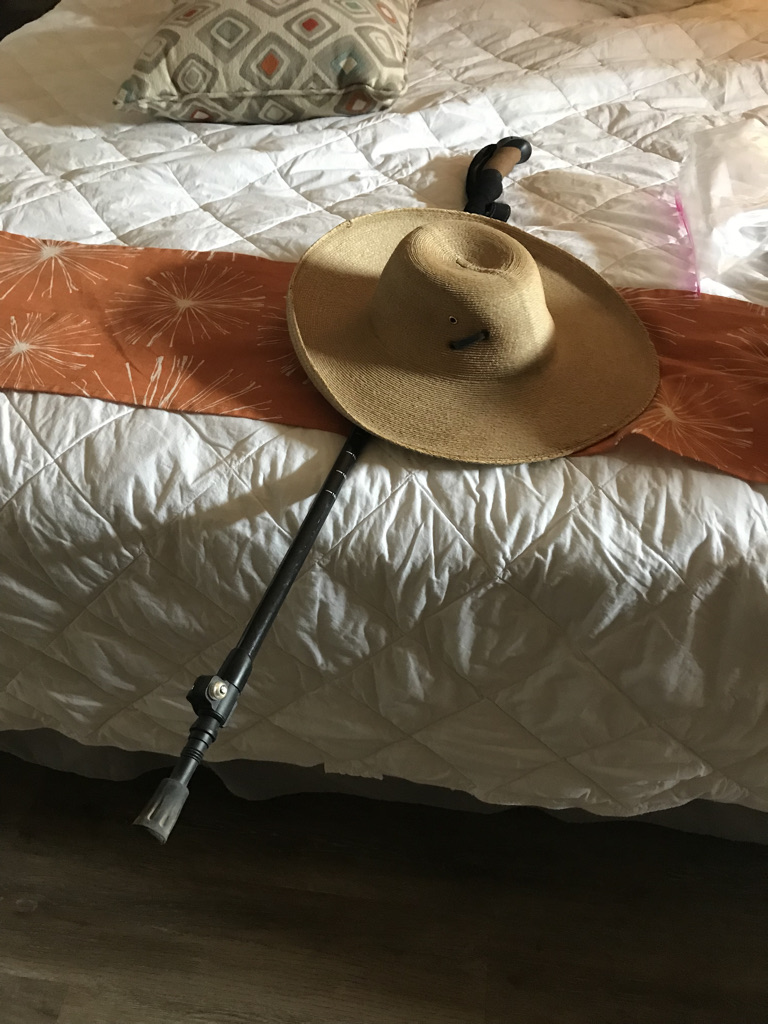 You can listen to the evening for free (or purchase it as an album) by highlighting the following link, copying it, and pasting it into your browser. Enjoy https://kerrvillefolkfestival.bandcamp.com/album/crows-nest-in-the-round-hosted-by-brian-cutean-steve-fisher-crow-johnson-evans-and-adrianne-lenker