Ya think you are too old? Forget that. David Amram has been a significant treasure in jazz, folk, and orchestral music for-ev-er. And he's not slowing down. I sent him my questions for a musician interview and he replied with this great letter. I share it with you with permission and glee.
Letter from David Amram
Dear Crow,
What a treat to hear from you!!
I have the beautiful button you made for me which Brian gave me, and it sits on my mantlepiece except when I wear it for special occasions so it won't fade away….and neither will we!!!
Of course, I'd be happy to be part of your blog!!
Great to hear from you.
I'm up here in Beacon writing a new chamber piece to be premiered for the opening night Sept 10th for the Village Trip, where I am Artist Emeritus and finishing a new composition, using Jack Kerouac's words from his book Lonesome Traveller (his descriptions of Greenwich Village) in a new classical chamber music piece celebrating Jack's 100th year as well as the great history of the Village itself.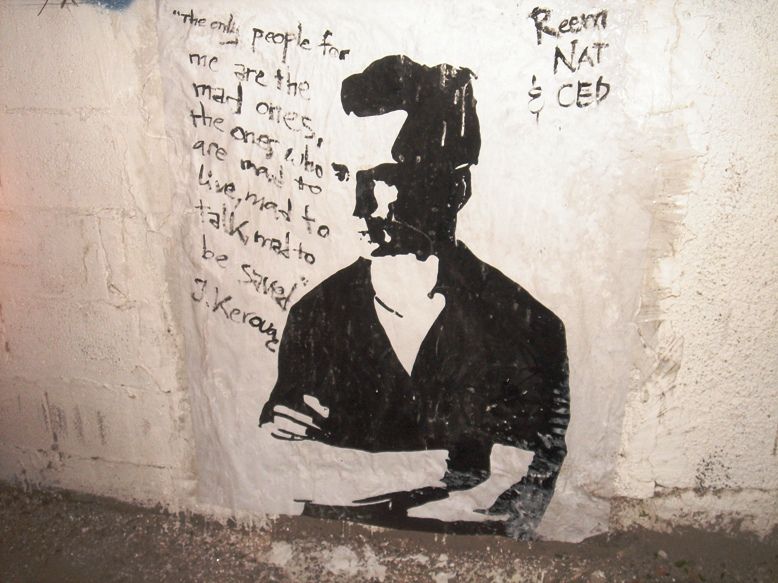 Before the premiere that opening day of the Festival, I'll be playing from 1:30 to seven at the annual welcoming event held outdoors on 8th street for a free concert with my jazz ensemble.
Then I have to scoot over to St John's Church after playing that afternoon and hear my new piece," Ah. let's go back to the Village " and wish you could all be there
For 12 days, I'll be playing, doing programs about times spent collaborating with Kerouac and so many other terrific artists, giving a walking tour of old haunts where we all hung out, being on panels, and encouraging young artists of all genres to follow their hearts and dare to be creative, regardless of what they have to do to pay their rent
All the activities of this festival are on their website! And most of them are free!!! https://www.thevillagetrip.com/festival/
Recently, the miracle gig which I never thought would happen (until I expired) will take place on the only night I am free from my duties as the Artist-Emeritus for the Village Trip Festival for the Arts (i.e. the way you get to be an Artist-Emeritus is by still being alive!).
I've been invited to go uptown (for a non-Village Trip CLASSICAL event) where the following killer musicians chose my second daughter Adira and me to be part of their annual NY Chamber Music Festival.
Elmira Darvarova, the founder and director of this festival, was the first woman to ever be chosen to be the concertmaster of the Metropolitan Opera Orchestra.
She is such a great musician and so much fun to work with that New York's best musicians all love to play with her.
Phil Meyers, monster solo first horn for years with the NY Philharmonic (recently retired), and Howard Wall, (just retired) from 26 years with the NY Phil and 20 years with the Philly orchestra as a master hornist, will both be playing this concert, and playing my music as well works by Brahms and Gunther Schuller..
And two terrific musicians, violist Ron Carbone and pianist-composer Thomas Weaver will participate, along with Adira and myself to celebrate Kerouac's Centennial, where we'll end the concert, celebrating both jack's Centennial and the 65th year anniversary of Jack and I doing the first public jazz/ poetry readings ever presented in NYC in the Fall of 1957.
They will doing three of my classical chamber music compositions.
For any living composer, that's like going to heaven without the drag of expiring!
Here's part of the program which Elmira chose for the New York Chamber Music Festival concert.
The New York Chamber Music Festival presents
BRAHMS, AMRAM and KEROUAC
September 14 at 7 pm
AMRAM: Blues & Variations for Monk (PHILIP MYERS, horn)
AMRAM: Violin Sonata (ELMIRA DARVAROVA, violin & THOMAS WEAVER, piano)
SCHULLER: Duets for Unaccompanied Horns (PHILIP MYERS & HOWARD WALL, horns)
AMRAM: The Wind and The Rain (RONALD CARBONE, viola & THOMAS WEAVER, piano)
BRAHMS: Horn Trio (PHILIP MYERS, horn, ELMIRA DARVAROVA, violin & THOMAS WEAVER, piano)
AMRAM: Excerpts from JACK KEROUAC's "On the Road", in honor of Kerouac's Centennial
(DAVID AMRAM, piano & ADIRA AMRAM, narrator)
Tickets may be reserved through Eventbrite. Those who wish to attend can register for a reservation, which they can print out and bring for admission… Tickets for this annual event of 300 seats are FREE!
On Sept 23, after 12 days of hyperactivities in my old neighborhood, I'm flying to North Carolina to play Farm Aid with Willie Nelson (for the 31st time)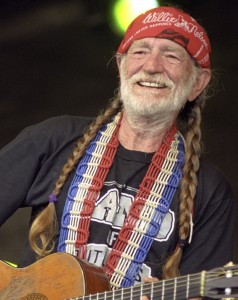 "I just hope that all these activities I have been lucky enough to be part of for the past year encourage young composers and performers of ALL genres of sincere music built to last to HANG IN THERE and follow their hearts and keep on truckin' no matter what, and HOPE FOR THE BEST!!!" David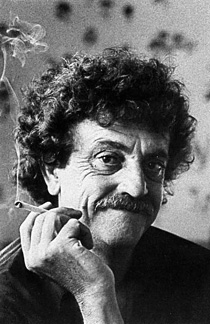 After the Farm Aid concert, I'm flying to Indianapolis to celebrate the 100th birthday of Indianapolis' hometown hero author Kurt Vonnegut for a performance at the new Kurt Vonnegut Museum and Library.
This is the neighborhood where I first played in 1952 when in the Army in basic training for the 101st Airborne in nearby Breckinridge, Kentucky, and got to jam with some of the great masters who lived in Indianapolis
When people ask me how I get all my energy as I approach becoming 92 for doing all these things, I just tell them "Desperation is very stimulating".
Cheers from Beacon until our paths cross and stay creative!.
Hope to see all of you somewhere.
David
(STILL a promising young composer,
in spite of my speedometer assigning me
to becoming a Nonagenarian)
28 Hammond Plaza
Beacon, NY 12508
URL for trailer of the film "David Amram: The First 80 Years"
http://www.youtube.com/watch?v=q5v6MeanQ28
Link for viewing the film "David Amram: The First 80 Years"
MANAGEMENT
Douglas A. Yeager
Yeager Productions Inc.
300 West 55th Street
Suite # 15E
New York, New York 10019
TEL: (212) 245-0240 (office)
FAX: (212) 245-6576
SKYPE: DouglasYeager
E-MAIL: [email protected]