Going Back to Arkansas after Kerrville Folk Festival in Texas
You hear your name from across the parking lot, maybe 40 feet away. And you look at someone with a broad smile and their arms out, walking toward you. The cut-offs, sandals, and a tie-dyed Kerrville t-shirt are topped by a full head of gray hair and a smile as big as the world. It takes a second or two to register that you know this person. Your heart recognizes and opens even before you see who it is.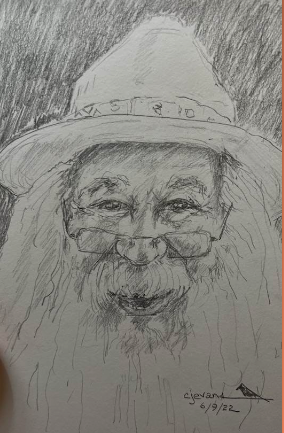 For 51 years there's been a tradition, a migration to the meadows of the Texas Hill Country—to Quiet Valley Ranch. Tents, campers, RVs, and tepees settle shoulder to shoulder like old friends and family. And life continues at the end of May just as it did last year and the year before and the year before that.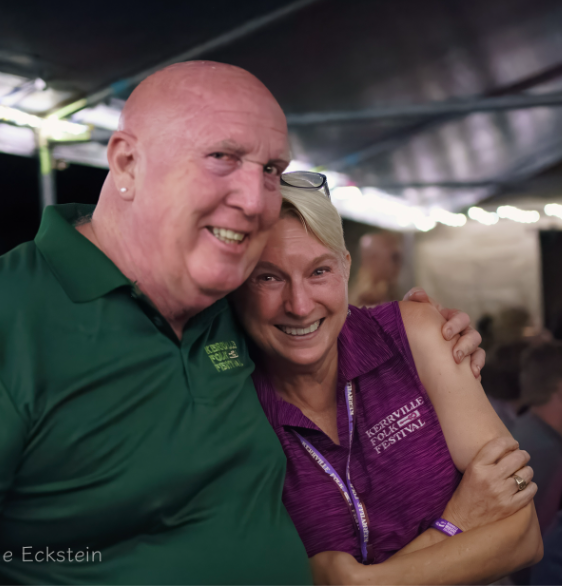 What is the common thread that links such a diverse crowd? Doctors, lawyers, hippies, bikers—toddlers, teens, and octagenarians. Gray hair and orange hair rockin' to the same bands on stage. The secret is written on a sign one sees as you enter the ranch. It says "Welcome Home" and "Life could always be like this."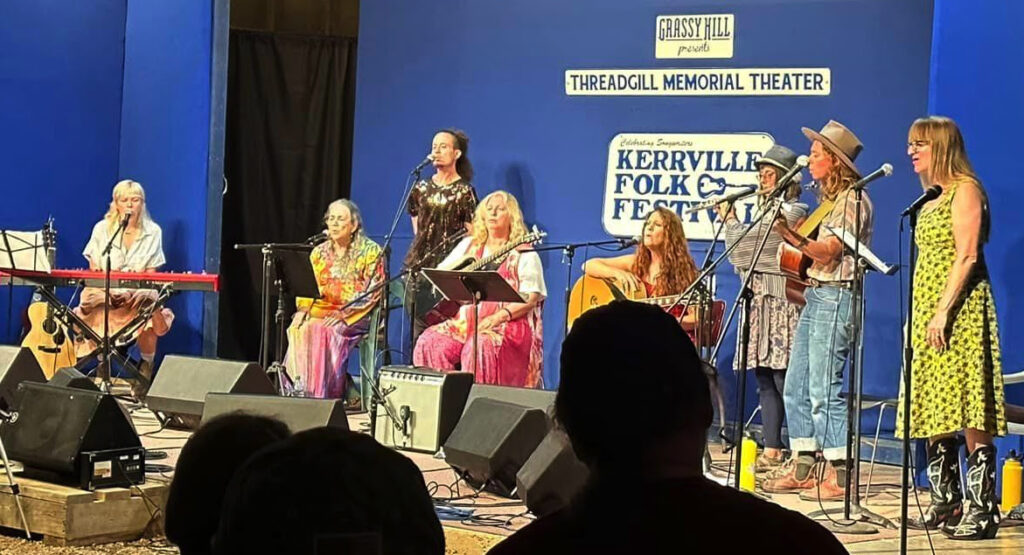 Yes, it's a community of people who embrace their differences while putting peace, love, and original music above all else. You meet the great-grandchildren of friends you knew when you were pups. You get caught up with other's lives and you celebrate the ones who have gone on to that pickin' party in the sky.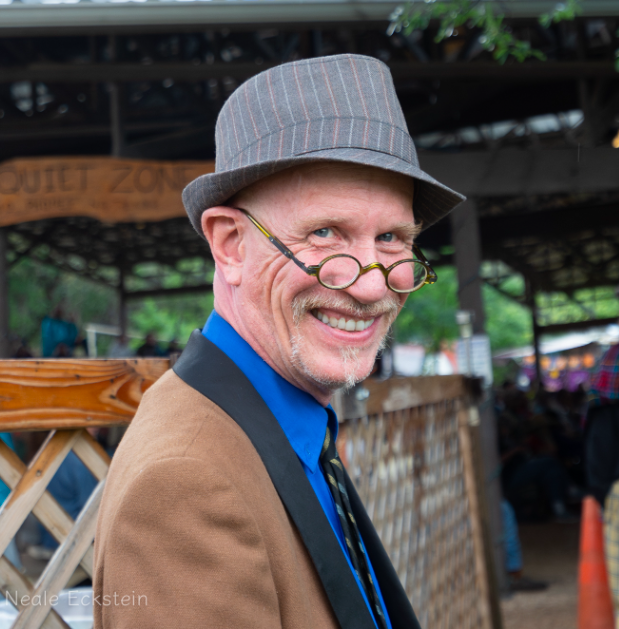 And if someone starts to get out of line there's always a friend nearby to say, "This is Kerrville. We don't do that here." Utopia? Not really. There's as much news of heartbreak and illness as in any community. But here, a dozen people have written songs that soothe the ache– sung under a million stars, around dozens of campfires– all night long.
Newcomers, "Kerrvirgins", can't believe that they are smiling and laughing non-stop. And there are tears of joy.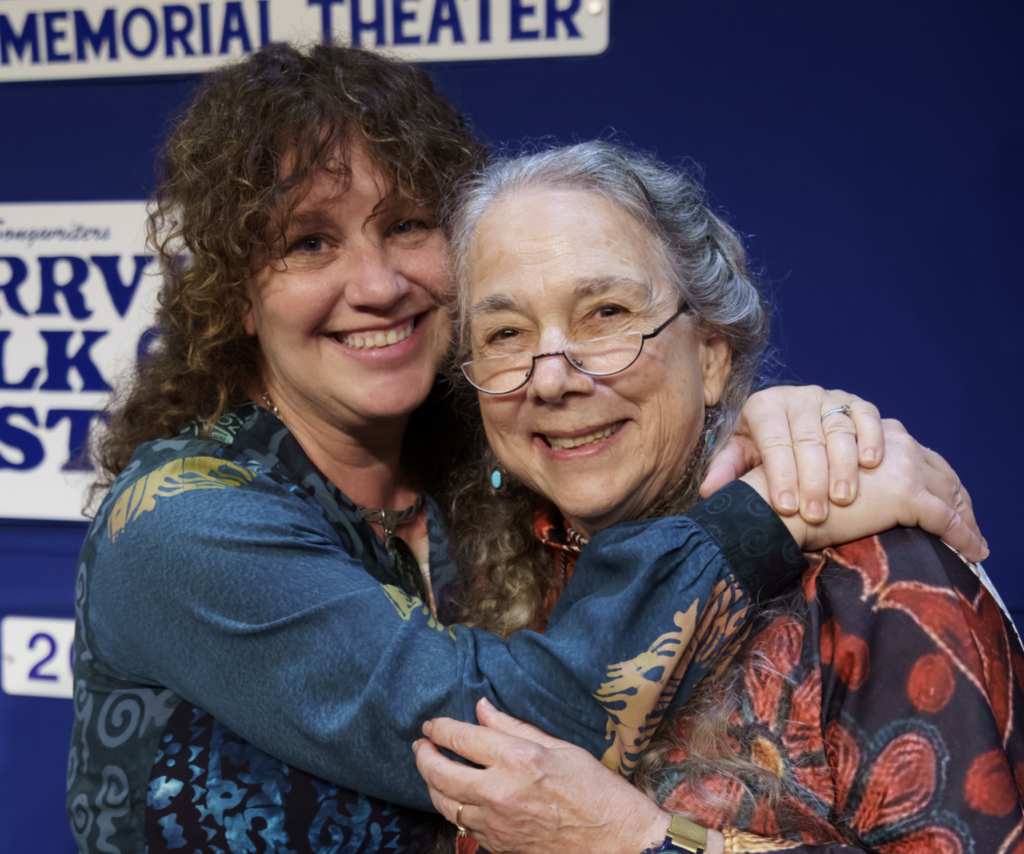 This year there were 950 people who submitted two songs each to the New Folk competition. After careful listening and winnowing by teams of people, there were 24 finalists (all winners) selected to vie for six winner's slots at the NewFolk concert. It is not an easy task for the five judges. The show is always exceptional.
There are canoe trips, hiking, swimming, yoga, and classes in songwriting, performance, ukulele, harmonica, and guitar. Teen workshops and family entertainment and music and more music. It's 18 days of another world you don't want to miss.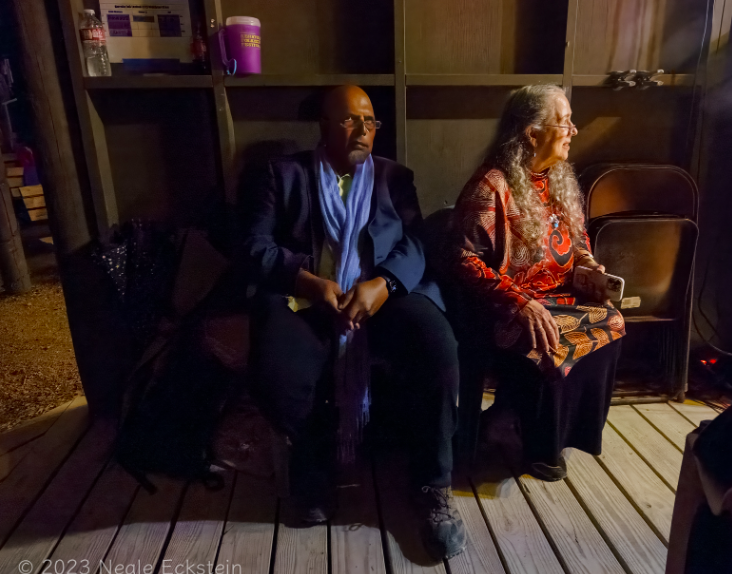 Neale Eckstein took all of these great photos.